Senior Management Team
Susanna Lyons, Chief Executive Officer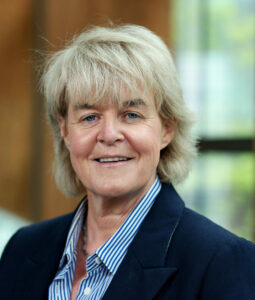 Susanna was appointed CEO following AHBRA's establishment on 1st February 2021. Susanna is responsible for the day-to-day management of AHBRA. Susanna has over 25-years' experience in risk, financial management, strategy and governance. She spent five years with the Regulation Office in the Housing Agency, focusing on the provision of voluntary regulation including governance, financial viability and performance management. Susanna holds a BA in Economics, Sociology & Politics, a Masters in International Economics, Banking and Finance and an MBA in Finance.
Miriam Kavanagh, Head of Financial Regulation, Governance and Registration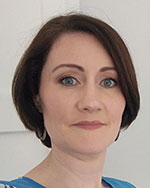 Miriam has responsibility for overseeing the implementation of the registration framework and the oversight of financial management & reporting, and governance of AHBs. Miriam spent 2 years with the Regulation Office in the Housing Agency, promoting and implementing finance and governance best practice for the sector. Prior to this, Miriam worked in a number of financial roles in the public sector in Ireland. Miriam is a Chartered Management Accountant with CIMA and has recently completed the Corporate Governance Diploma in Michael Smurfit Graduate Business School.
Steven Sheridan, Head of Performance and Communication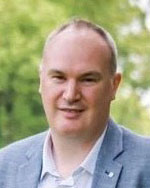 Steven joined the Housing Agency's Regulation Office in April 2019 as Head of Performance & Communication.  His previous role had been as Head of Regulation & Inspection in Northern Ireland with responsibility for regulating Registered Housing Associations in Northern Ireland. He was also responsible for delivering an annual inspection programme over the Northern Ireland Housing Executive's Landlord function. Steven has over 20 years' experience working in the Northern Ireland Civil Service and spent 10 years as an Internal Auditor across a number of public bodies. Steven is also a Chartered Member of the Institute of Internal Auditors (CMIIA) (UK & Ireland)
The AHBRA Team
The AHBRA team have extensive experience in regulation, housing, law, compliance, finance, governance and risk. The organisation structure is aligned to the functions and powers conferred upon it under the law. AHBRA will recruit additional subject matter experts over the next 12-18 months in line with commencement of the Act.