Senior Management Team
Susanna Lyons, Chief Executive Officer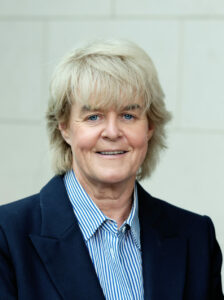 Susanna was appointed CEO following AHBRA's establishment on 1st February 2021. Susanna is responsible for the day-to-day management of AHBRA. Susanna has over 25-years' experience in risk, financial management, strategy and governance. She spent five years with the Regulation Office in the Housing Agency, focusing on the provision of voluntary regulation including governance, financial viability and performance management. Susanna holds a BA in Economics, Sociology & Politics, a Masters in International Economics, Banking and Finance and an MBA in Finance.
Steven Sheridan, Head of Regulatory Oversight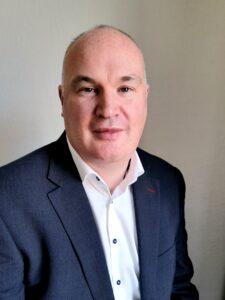 Steven joined the Housing Agency's Regulation Office in April 2019 as Head of Performance & Communication.  His previous role had been as Head of Regulation & Inspection in Northern Ireland with responsibility for regulating Registered Housing Associations in Northern Ireland. He was also responsible for delivering an annual inspection programme over the Northern Ireland Housing Executive's Landlord function. Steven has over 20 years' experience working in the Northern Ireland Civil Service and spent 10 years as an Internal Auditor across a number of public bodies. Steven is also a Chartered Member of the Institute of Internal Auditors (CMIIA) (UK & Ireland)
Paula Nyland, Head of Finance and Corporate Services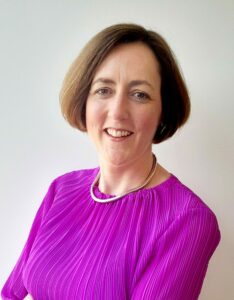 Paula Nyland was appointed Head of Finance & Corporate Services in November 2021. Paula has responsibility for overseeing the implementation and delivery of all aspects of AHBRAs corporate services functions including, finance, governance, IT, facilities and human resources. She is a fellow chartered accountant with over 25 years experience in a number of financial areas including internal audit; financial reporting; and planning. Paula's most recent role was in the nonprofit sector where for six years she was Head of Finance & Operations in Benefacts providing analysis, training and services to both the nonprofit sector and government bodies.
Leona McMahon, Head of Legal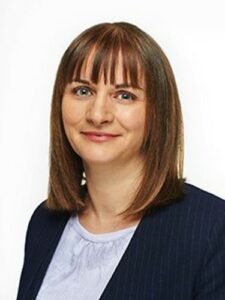 Leona McMahon was appointed as Head of Legal in June 2022. She is the legal advisor to AHBRA in its exercise of its functions, duties and powers under its governing legislation and provides legal advice across the organisation. Leona has more than twenty years' legal experience in both the private and public sectors, with a focus on the areas of property, housing and statutory enforcement. She qualified as a solicitor in 2003, having previously completed a Degree in Law and European Studies through the University of Limerick, and holds professional Certificates in Data Protection and Technology Law from the Law Society of Ireland.
The AHBRA Team
The AHBRA team have extensive experience in regulation, housing, law, compliance, finance, governance and risk. The organisation structure is aligned to the functions and powers conferred upon it under the law. AHBRA will recruit additional subject matter experts over the next 12-18 months in line with commencement of the Act.